Megan Marshall grew up in Pasadena, California, where, as an avid reader, she became entranced by nineteenth-century New England through the books of Louisa May Alcott and Margaret Sidney (the pen name of Harriett Lothrop, author of The Five Little Peppers). In high school she read American classics by Hawthorne, Thoreau, and Melville, and her strong interest in all of these writers drew her to attend college in New England where she experienced the seasonal changes she'd longed to witness firsthand and walked the streets and country paths she'd followed in her imagination.
In college at Bennington and Harvard she studied American literature with Stephen Sandy, Alan Cheuse, Joel Porte, Alan Heimert, and Heather McClave, and American women's history with Barbara Miller Solomon; she wrote poetry in workshops taught by Elizabeth Bishop, Robert Lowell, Robert Fitzgerald, and Jane Shore. At graduation she was elected to Phi Beta Kappa and was awarded the Harvard Monthly Prize for the most promising student writer in the most advanced English class.
Marshall's first publications were book reviews in The New Republic. She has written on American history and literature and women's history in publications including the New Yorker, the Atlantic, the New York Times Book Review, Slate, and the London Review of Books.
Her first biography, The Peabody Sisters: Three Women Who Ignited American Romanticism, won the Francis Parkman Prize, the Mark Lynton History Prize, the Massachusetts Book Award in Nonfiction, and was a finalist for the Pulitzer Prize in biography and memoir. Marshall spent twenty years researching and writing the book, traveling to archives in Massachusetts, New Hampshire, New York, Virginia, Ohio, California, and Washington, D.C., and finding answers to longstanding mysteries in the Peabody and Hawthorne families.

Marshall's second biography, Margaret Fuller: A New American Life, a character-driven narrative grounded in fact that tests the boundaries of the form, was awarded the Pulitzer Prize in Biography in 2014 and the Massachusetts Book Award in Nonfiction. She lectures widely on the art of biography, research methods, and the lives and times of her subjects.

Marshall was the Gilder Lehrman Fellow at the Dorothy and Lewis B. Cullman Center for Scholars and Writers of the New York Public Library in 2014-15. She has received fellowships from the John Simon Guggenheim Foundation, the National Endowment for the Humanities, and the Radcliffe Institute for Advanced Study at Harvard University. She teaches nonfiction writing and archival research in the MFA program at Emerson College where she has been named the first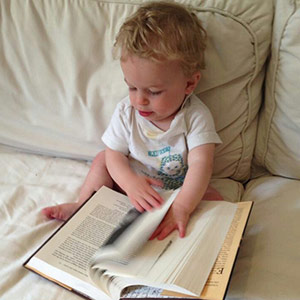 Charles Wesley Emerson College Professor. An elected Fellow of the Massachusetts Historical Society, she also serves on the boards of the Society of American Historians, the Nathaniel Hawthorne Society, and the Copyright Clearance Center. She lives in Belmont, Massachusetts, midway between Boston and Concord, locations that figure prominently in her subjects' lives. On June 22, 2014, she became the proud grandmother of Logan, who has taken an early interest in her books.